Study for a Test or
Learn Computer Programs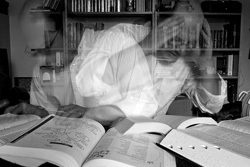 Study and take practice tests online. Available tests include ASVAB, SAT, GED, Citizenship exam and many more*. This services also scores your tests to help you identify areas to study. Tutorials and ebooks are also available through this service to help you with many other topics*
Tutorials are available on common computer software like Microsoft Excel, Windows 7, & Adobe Photoshop. These are self-guided and comprehensive.
Access Now »
This service is provided by Learning Express and is funded by the Maine State Library for all library patrons throughout Maine.
* Other available topics:
General High School skills (including test-taking, science, math)
College Prep (including ACT, CUNY, TOEFL test prep)
Life Skills (including Public Speaking, Personal Finance, Writing)
Computer Software (including Office, Dreamweaver, Illustrator)
Specific Career Training (including nursing, firefighting, plumbing, culinary arts)
...and much more. To see a complete list of available topics, click browse complete list of learning centers once you login above.