Browse our Local Photo Archive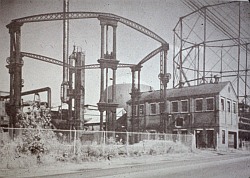 We have over 5000 historical images taken in the Lewiston/Auburn area. All these images are available online for browsing, searching, and commenting on. Add your thoughts and memories to an image to help build and share our local history.
Also integrated into the archive is a database of over 10,000 articles, books, and other references to specific events, locations, and people in and from the local community.
View Now »
The majority of this photo collection is from Gridley Barrows, a local architect and photographer.